In February 2019, the FDA warned that the gout medication Uloric (febuxostat), manufactured by Takeda Pharmaceuticals, created an increased risk of death from all causes. Takeda was required to place a high-level black box warning on the drug to warn patients and doctors about the increased risk. The FDA also limited the approved use of the drug, relegating it as a second-line treatment reserved only for patients who had complications from allopurinol, the leading gout medication.
Recently, however, despite the risks, the FDA approved a generic version of the drug.
Uloric Approved in 2009 to Treat Gout
The FDA first approved Uloric in 2009 as a treatment for gout, which is a type of inflammatory arthritis caused by high levels of uric acid in the blood. (Uric acid is produced when breaking down substances called purines that are naturally present in the body and in food.)
Gout can cause sudden and severe attacks of pain, as well as swelling and tenderness in the joints, most commonly at the base of the big toe. Symptoms flare up at times and then ease off. During a flare-up, the pain can be so severe that patients have difficulty walking.
Typically, the body's kidneys dissolve and process any excess uric acid. When gout is present, however, the uric acid levels build up, creating urate crystals that accumulate in the joint and cause pain.
Uloric works by lowering levels of uric acid in the blood and preventing the formation of these crystals, thereby reducing symptoms.
Study Shows Uloric May Increase Risk of Death
Pre-market clinical trials on Uloric showed that the drug might increase the risk of certain cardiovascular problems, including heart attacks and strokes, more than the allopurinol. When the FDA approved Uloric, it required a warning regarding possible cardiovascular events and insisted Takeda conduct a large post-marketing safety clinical trial.
That trial involved about 6,000 patients who had gout and were treated with either Uloric or allopurinol. The results showed that Uloric increased the risk of heart-related deaths and deaths from all causes. In patients treated with Uloric, 15 deaths from heart-related causes were observed for every 1,000 patients treated per year, compared with 11 deaths from heart-related causes per 1,000 patients treated with allopurinol for a year.
There were also 26 deaths from any cause per 1,000 patients treated with Uloric, compared to 22 deaths per 1,000 patients treated with allopurinol.
It was because of these test results that the FDA required the black box warning on Uloric and made it a second-line treatment for most patients. So far, it remains unclear why Uloric increased the risk of death more than allopurinol.
Patients Should Be Alert to Symptoms of Heart Attack or Stroke
Despite these findings with Uloric, the FDA still approved the new generic version of febuxostat. Alembic Pharmaceutical recently reported approval of its generic febuxostat at the 40 mg and 80 mg doses.
Patients with a history of heart problems or stroke should talk to their doctors about the risks before starting to take generic febuxostat. They should also watch for symptoms like chest pain, shortness of breath, rapid heartbeat, numbness or weakness on one side of the body, trouble talking, or severe headache. Such symptoms may require immediate medical treatment.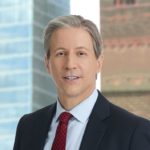 Exclusively focused on representing plaintiffs, especially in mass tort litigation, Eric Chaffin prides himself on providing unsurpassed professional legal services in pursuit of the specific goals of his clients and their families. Both his work and his cases have been featured in the national press, including on ABC's Good Morning America.