On June 2, 2022, the Consumer Product Safety Commission (CPSC) urged consumers to immediately stop using Mobility Transfer Systems adult portable bed rails. "These products can create an entrapment hazard and pose a risk of serious injury or death to users," the CPSC wrote.
This announcement applies to 10 models of bed rails.
Bed Rails Meant to Improve Safety
Individuals, assisted living facilities, and residential care facilities use bed rails (also called safety rails or assist bars) to help people get in and out of bed safely. According to the Food and Drug Administration (FDA), there are three types:
Portable bed rails for adults
Portable bed rails for children
Hospital bed rails that are attached to a hospital or medical bed
Adult portable bed rails can be attached and removed from the bed. They are installed on or used along the side to help reduce the risk of falling and to help people reposition themselves while in bed. They are available in a variety of styles, shapes, and sides. Some run the full length of the bed, while others run a half, quarter, or even shorter lengths.
The warning affects 285,000 Mobility Transfer Systems adult portable rails. They were manufactured and sold by Mobility Transfer Systems Inc. from 1992 to 2021, and by Metal Tubing USA Inc. in 2021 and 2022. Neither company has agreed to recall the bed rails or to offer a remedy to consumers.
The CPSC is looking into future action on this matter because it believes these bed rails are not safe.
CPSC Urges Consumers to Dispose of Unsafe Bed Rails
The CPSC evaluated the bed rails and found that "consumers can become entrapped between the bed rail and mattress, or within portions of the bed rail itself, leading to asphyxia."
At least three people have died after becoming entrapped in one model of the bed rails. They include:
A 78-year-old woman in a Michigan assisted living facility in 2006
An 85-year-old man in an Oklahoma nursing home in 2007
A 90-year-old disabled woman in California in 2013
The bed rails were sold at Walmart.com, Amazon.com, MTSMedicalSupply.com, VitalityMedical.com, Alimed.com, and other online retailers for between about $30 and $170. The products have also been found on sale on secondhand sites like eBay.com.
The CPSC urges consumers to stop using these rails, disassemble them, and dispose of them. Report any related incidents to the agency at www.SaferProducts.gov.
The warning applies to the following bed rails:
Freedom Grip (model 501)
Freedom Grip Plus (model 502)
Freedom Grip Travel (model 505)
Reversible Slant Rail (model 600)
Transfer Handle (model 2025)
Easy Adjustable (model 2500)
30-Inch Security Bed Rail, single-sided (model 5075)
30-Inch Security Bed Rail – Extra Tall, single-sided (model 5075T)
30-Inch Security Bed Rail, double-sided (model 5085)
30-Inch Security Bed Rail – Extra Tall, double-sided (model 5085T)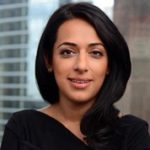 Exclusively focused on representing plaintiffs—especially in mass tort litigation—Roopal Luhana prides herself on providing unsurpassed professional legal services in pursuit of the specific goals of her clients and their families. While she handles complex cases nationwide on behalf of consumers, Ms. Luhana resides with her family in Brooklyn, New York.