Amid rising awareness of the potential for baby formula to increase the risk of a dangerous intestinal disease in premature infants, the U.S. Food and Drug Administration (FDA) recently received a new petition asking for a ban on toxic baby formula additives.
The Center for Food Safety and the International Center for Technology Assessment filed the petition. They warn that certain particles in baby formula—which are banned in Europe but can still be found in U.S. products—may be unsafe.
Petitioners Express Concern About Nanomaterials in Infant Formula
The ingredients of concern are called "nanomaterials," These are super small materials that can create unique human health and environmental risks. They exist in nature and can also be manmade, created either by breaking down larger pieces of material or joining together smaller pieces.
According to the petition, a recent unpublished study conducted by the Arizona State University found nanomaterials in infant formula manufactured by four infant formula companies: Gerber, Enfamil, Well Beginnings, and Similac. The nanomaterials discovered were:
Nano-hydroxyapatite
Nano-titanium dioxide
Nano-silicon dioxide
The researchers noted that bulk scale hydroxyapatite is used as a calcium source, as well as to stabilize ingredients in a formula mixture. Titanium dioxide is approved as a food additive for whitening, but it is likely that nano-titanium dioxide is used as a brightener and anti-caking agent in infant formula. Nano-silicon dioxide is used as a clearing agent in beer and wine, as well as a flow-enhancing chemical, food additive, or coating. It's likely used as a flow agent in infant formula.
The risks of these nanomaterials in infant formula are not well understood. The petitioners warn, however, that existing studies about their toxicity, chemical reactivity, and ability to penetrate human tissues—along with the fact that infants are particularly vulnerable to food safety risks because of their developing immune systems—indicate cause for concern.
Petitioners Urge the FDA to Require Screening of Infant Formulas
Various agencies of the European Union have raised serious health questions about both the nano and bulk forms of both hydroxyapatite and titanium dioxide. The EU Scientific Committee on Consumer Safety (SCCS) found that a certain form of hydroxyapatite may be toxic, and concluded that it should not be used in cosmetic products.
The European Food Safety Agency (EFSA) expressed concerns about titanium dioxide, particularly the nano form, because absorption is low, which could lead to accumulation in the body.
In light of these concerns, the petitioners urged the FDA to do more to keep these materials out of infant formula. The agency's current regulations do not include screening or safety testing for nanomaterials or other potentially toxic synthetic materials. Petitioners requested that the FDA immediately take the steps necessary to properly regulate these ingredients in infant formula.
Infant Formula Makers Ignore Risks While Promoting Products for Premature Babies
Meanwhile, infant formula makers like Enfamil and Similac are defending lawsuits filed by parents who claim the companies failed to warn about the safety risks of their products when used in premature infants.
Studies have linked cow's milk-based formula to an increased risk of necrotizing enterocolitis (NEC), a dangerous and potentially deadly intestinal disease. However, these formula makers have not only failed to warn about these risks but continue to promote some of their formulas as beneficial for premature babies.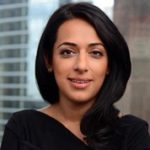 Exclusively focused on representing plaintiffs—especially in mass tort litigation—Roopal Luhana prides herself on providing unsurpassed professional legal services in pursuit of the specific goals of her clients and their families. While she handles complex cases nationwide on behalf of consumers, Ms. Luhana resides with her family in Brooklyn, New York.