The U.S. Centers for Disease Control and Prevention (CDC) recently warned that it is investigating a potential outbreak of bacterial infections that may be related to the use of EzriCare Artificial Tears.
While this investigation is ongoing, the CDC has recommended that consumers immediately stop using the product to avoid any potential infection risks.
EzriCare Artificial Tears Linked to Serious Infections
EzriCare Artificial Tears is one of many eye lubricants marketed for the relief of dry eyes, eye irritation, and eye discomfort. It contains the active ingredient carboxymethylcellulose sodium (Na CMC) at a dose of 10 mg per 1 milliliter, which is also used in similar products like Refresh Tears or TheraTears Lubricant Eye Drops.
On January 20, 2023, the CDC warned about a potential link between EzriCare and antibiotic-resistant infections. This was after the agency, in partnership with state healthcare departments, identified 55 patients from 12 states with antibiotic-resistant infections between May 17, 2022, and January 31, 2023.
All of the infections were associated with a bacteria called Pseudomonas aeruginosa. This bacteria is found in contaminated water and soil, and can also be spread in healthcare settings or from person to person.
Patient outcomes included permanent vision loss resulting from eye infections and hospitalization. The majority of the patients had used artificial tears prior to being diagnosed with the infections. EzriCare was the most commonly used brand of eye lubricant.
Considering this, the CDC tested open bottles of EzriCare Artificial Tears and found Pseudomonas aeruginosa bacteria. This strain has not been identified as the same one that caused the patient infections. The CDC investigation is ongoing.
Dangerous Bacteria May Spread Throughout the Body
What is most concerning about this outbreak is that Pseudomonas aeruginosa is an antibiotic-resistant bacteria. It has adapted over time to be able to resist even powerful antibiotics like carbapenem—a potent drug often used as a last resort to treat severe bacterial infections.
If patients develop this infection, doctors will test the bacteria in the lab against a series of antibiotics in the hopes of finding an antibiotic that will be effective against the germ. Often, Pseudomonas aeruginosa proves stubborn and thus treatment options can be limited.
That means that some of these infections will resist treatment and continue to spread throughout the body, becoming more serious. One of the patients involved in the CDC investigation died of a bloodstream infection.
Will EzriCare Artificial Tears Be Recalled?
EzriCare responded to the investigation with an online statement. The company stated it was aware of the investigation, and recommended "out of an abundance of caution" that consumers stop using its artificial tears product.
It then went on to note that it does not manufacture the product, but only labels it after it is imported from Global Pharma Healthcare PVT Limited from India. On February 1, 2023, EzriCare stated that Global Pharma may soon be initiating a recall of the product.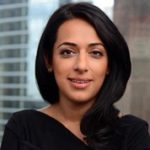 Exclusively focused on representing plaintiffs—especially in mass tort litigation—Roopal Luhana prides herself on providing unsurpassed professional legal services in pursuit of the specific goals of her clients and their families. While she handles complex cases nationwide on behalf of consumers, Ms. Luhana resides with her family in Brooklyn, New York.