On January 20, 2023, the U.S. Centers for Disease Control & Prevention (CDC) warned about a potential link between EzriCare and other artificial eye drops and antibiotic-resistant infections.
According to a recently released however, a woman came to the emergency room at the Cleveland Medical Center in Cleveland, Ohio, with a similar infection back in November 2022, suggesting that bottles of the eye drops may have been contaminated long before the CDC released its warning.
Woman Who Used Eye Drops Diagnosed with Eye Infection
The woman was 72 years old. When she arrived at the emergency department, she was experiencing loss of vision in her left eye. Two weeks before she came, she had consulted with an outside health provider about a corneal ulcer related to complications from metastatic breast cancer.
That provider prescribed artificial tears, a bedtime ointment, and eye drops. About one week before going to the hospital, she noticed decreased visual acuity and a significant change in appearance in her left eye.
The morning she went to the emergency room, she noticed yellow discharge on her pillow along with her vision problems. Doctors cultured the corneal ulcer and sent her home with antibiotic eye drops.
The patient returned the next day as her condition had worsened. The preliminary culture showed that the eye was infected with P. aeruginosa bacteria—the same type later identified by the CDC as being related to certain eye drops.
Doctors admitted her to the hospital, where the infectious disease department treated her with intravenous antibiotics and continued antibiotic eye drops. Meanwhile, she provided the doctors with the eye drops she had been using—EzriCare Artificial Tears. They found the same P. aeruginosa bacteria in those bottles.
The patient continued with treatment for three weeks, but she developed more problems in her eye. At the time of the publication of the study, she continued to have poor vision in that eye.
Recall Too Little Too Late?
In its initial warning, the CDC reported that investigators had identified 50 patients from 11 states with P. aeruginosa infections between May 17, 2022, and January 19, 2023. The majority of the patients had used artificial tears prior to diagnosis.
As of May 15, 2023, the number of patients had increased to 81 in 18 states. EzriCare Artificial Tears—a preservative-free, over-the-counter product—was the brand most commonly reported as having been used before the identification of the infections. The CDC also found the bacteria in opened bottles from multiple lots.
In February 2023, manufacturer Global Pharma Healthcare issued a nationwide recall of EzriCare Artificial Tears. On February 21, 2023, the FDA warned consumers not to purchase or use Delsam Pharma's Artificial Ointment either due to potential bacterial contamination. Global Pharma later agreed to initiate a recall of that product as well.
Meanwhile, researchers warn that though the products have been recalled, some people may still have EzricCare or Delsam Pharma eye drops in their medicine cabinets. It's best to dispose of these as they may still present a risk of infection.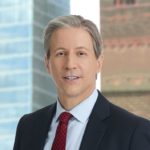 Exclusively focused on representing plaintiffs, especially in mass tort litigation, Eric Chaffin prides himself on providing unsurpassed professional legal services in pursuit of the specific goals of his clients and their families. Both his work and his cases have been featured in the national press, including on ABC's Good Morning America.