A California woman recently filed a new Philips CPAP lawsuit in the Northern District of California. She claims that after purchasing the Philips DreamStation Auto CPAP device, she suffered several health problems. Then when Philips recalled the devices because of potentially toxic sound abatement foam, she was even more concerned about other health issues she may face down the road.
She seeks to recover damages including her past medical expenses and future medical monitoring.
Plaintiff Buys Philips CPAP Machine, Complains of Respiratory Illnesses
According to her complaint, the plaintiff purchased her CPAP machine in May 2017. She used it nightly from the date of purchase until June 26, 2021.
She claims that after she started using it, she began to experience chronic bronchitis, chronic obstructive pulmonary disease (COPD), pulmonary hypertension, severe headaches, and was diagnosed with pneumonia three times. Further, her doctor prescribed steroids and antibiotics for bronchial infections. She also claims she experienced congestion, nausea, vomiting, dizziness, dry mouth, and a constant sore through while using the machine.
In June 2021, the U.S. Food and Drug Administration (FDA) announced the Philips recall of its DreamStation CPAP, Bi-Pap, and ventilator machines. The company pulled these machines from the market because of potential health risks associated with the polyester-based polyurethane (PE-PUR) sound abatement foam.
This foam can break down and potentially send black debris or certain toxic chemicals into the device's air pathway, where they may be inhaled or swallowed.
After the plaintiff heard about the recall, she grew anxious about the serious health risks she could be facing due to possible exposure to off-gassed or degraded PE-PUR foam in the recalled machines. Since Philips offered no readily available replacement, she also incurred substantial expenses to replace the device.
JPML Consolidates Philips CPAP Lawsuits
Many other plaintiffs who have filed Philips CPAP lawsuits have similar concerns. As they used the machines every night, often for years, they wonder if they were exposed to potentially dangerous foam and how that may affect them in the future. There is now a growing number of lawsuits being pursued in courts nationwide filed by patients who were left with no alternative treatment after the Philips recall.
These plaintiffs note that Philips never warned users of the potential exposure to degraded sound abatement foam until it released its regulatory update in April 2021. Considering the many complaints about degraded foam on user forums and elsewhere, plaintiffs believe the company had to be aware of the issue long before it took action.
The U.S. Judicial Panel on Multidistrict Litigation (JPML) recently considered arguments to consolidate all federally filed cases into one court for more efficient pre-trial proceedings. In June 2021, one plaintiff filed a motion with the panel to consider consolidation, and Philips filed a response a few weeks later agreeing that centralization was appropriate.
The JPML heard arguments on September 30, 2021. According to Reuters, on October 11, 2021, they granted the motion to consolidate federally filed Philips CPAP lawsuits in the Western District of Pennsylvania.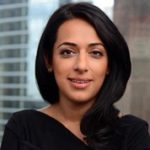 Exclusively focused on representing plaintiffs—especially in mass tort litigation—Roopal Luhana prides herself on providing unsurpassed professional legal services in pursuit of the specific goals of her clients and their families. While she handles complex cases nationwide on behalf of consumers, Ms. Luhana resides with her family in Brooklyn, New York.