A California mom recently filed a new baby formula lawsuit on behalf of her baby. She blames baby formula manufacturers for her baby's injuries and seeks general and special damages.
Plaintiff Blames Infant Formula Manufacturer's for Her Baby's NEC
According to her complaint, the plaintiff's baby was born on January 18, 2020, at Kaiser Permanente's Los Angeles Medical Center in Los Angeles, CA. The baby was born prematurely, and following birth was placed in the NICU at Community Hospital of San Bernardino.
While in the NICU, the baby was fed Similac and Enfamil baby formula. Then on January 19, 2020, the baby was diagnosed with necrotizing enterocolitis (NEC), a dangerous bacterial disease that infects, inflames, damages, and kills the cells in parts or all of the intestines. This destroys the wall of the intestine and can create cracks or gaps that allow bad bacteria to leak into the abdomen, worsening the infection and sometimes, leading to death.
The baby in this case developed several painful and difficult symptoms, including abdomen obstruction with partially digested formula, blood in the stool, difficulty breathing, and acute neurological deterioration. The baby underwent surgery to remove one-third of his small and large intestines.
The plaintiff claims that at the time of her baby's injury, she did not know that cow's milk formula could increase the risk of NEC. She blames the manufacturers—Abbott Laboratories and Mead Johnson & Company—for failing to provide the appropriate warnings to doctors and parents about their products.
Infant Formula Companies Have Failed to Warn About Risk of NEC
Nutrition for premature infants is extremely important to help them complete their development and go on to be healthy babies. Though cow's milk formula can contribute to premature infant growth, research has found that it can also increase the risk of NEC.
As far back as 1990, scientists found that in exclusively formula-fed babies, NEC was 6-10 times more common than in those fed breast milk alone, and three times more common in those who received formula plus breast milk.
In a 2019 Cochrane review, researchers found that feeding premature infants with formula increases rates of growth during the hospital stay, "but is associated with a higher risk of developing the severe gut disorder called 'necrotizing enterocolitis.'"
Despite this and many other studies showing similar results, the defendants did nothing to change their products, packaging, guidelines, instructions, and/or warnings. In fact, they have continued to market many of their infant formula products as made specifically for premature infants.
Meanwhile, advances in science have created alternative formulas and fortifiers that are derived from human milk and non-bovine-based products, but the defendants failed to update their products to reflect these advances.
The plaintiff claims that had she known about any of this, she would not have allowed her baby to be fed cow's milk formula. She brings counts of failure to warn, defective products, and negligence.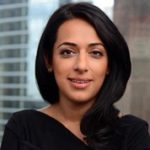 Exclusively focused on representing plaintiffs—especially in mass tort litigation—Roopal Luhana prides herself on providing unsurpassed professional legal services in pursuit of the specific goals of her clients and their families. While she handles complex cases nationwide on behalf of consumers, Ms. Luhana resides with her family in Brooklyn, New York.