Back in August 2018, a California state court jury awarded $289 million in damages to the plaintiff in a Roundup weed killer lawsuit, after which the Court reduced the verdict to $78 million. The plaintiff claimed that he developed non-Hodgkin's lymphoma after regular exposure as a groundskeeper to Roundup and its main herbicide glyphosate.
Now, manufacturer Monsanto and parent company Bayer are trying to get that verdict overturned on appeal. Toward the end of April, the defendants filed a motion with the California Court of Appeals claiming there was insufficient evidence presented at the trial to establish that Roundup causes cancer.
Bayer Defending Thousands of Roundup Lawsuits
According to a recent report in Reuters, Bayer asked the California appellate court to throw out the $78 million judgment, and if not, to at least order a new trial, since the lower court allegedly excluded allowed evidence from the Environmental Protection Agency (EPA) regarding glyphosate safety.
This trial was the first in which the jury sided with the plaintiff. It was followed by a second trial in San Francisco, in which the jury determined that Roundup was a substantial factor in the development of plaintiff's non-Hodgkin's lymphoma. They ordered the manufacturers to pay the plaintiff $80 million.
Meanwhile, District Judge Vince Chhabria, who is overseeing the Roundup multidistrict litigation, recently ordered the parties into mediation to discuss potential settlement. The next case to go to early trial was supposed to begin in May 2019, but Judge Chhabria vacated that trial to give the parties time to focus on organizing the remaining cases.
Bayer faces more than 11,000 Roundup lawsuits but maintains that glyphosate is safe for human use.
Evidence that Monsanto Worked with the EPA to Delay Toxicology Review
The EPA has long said that glyphosate does not cause cancer in humans, and even stated recently that after its interim review, it "continues to find that there are no risks to public health when glyphosate is used in accordance with its current label and that glyphosate is not a carcinogen."
The International Agency for Research on Cancer (IARC), however, determined back in 2015 that glyphosate was "probably carcinogenic to humans." And an analysis by the University of Washington also found that glyphosate raises the risk of cancer by 41 percent.
There has been some question as to whether Monsanto exercised undue influence over regulators. Email communications obtained through Freedom of Information Act (FOIA) requests show that the EPA and Monsanto worked together to stall a toxicology review on glyphosate. The EPA was doing a review at the same time and complained that a second review was unnecessarily duplicative.
Currently, there are at least four more Roundup lawsuits scheduled to go to trial, including cases in Montana and Missouri State courts.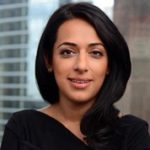 Exclusively focused on representing plaintiffs—especially in mass tort litigation—Roopal Luhana prides herself on providing unsurpassed professional legal services in pursuit of the specific goals of her clients and their families. While she handles complex cases nationwide on behalf of consumers, Ms. Luhana resides with her family in Brooklyn, New York.