While Zantac (ranitidine) manufacturer Sanofi maintains that its product is safe, Australian drug regulators recently announced that three-quarters of the ranitidine samples they tested contained high levels of N-nitrosodimethylamine (NDMA), a probable human carcinogen.
Sanofi recently recalled Zantac in both the U.S. and Canada amidst concerns about NDMA, but maintained that it was "working with health authorities to determine the level and extent of the recall."
Australia Discovers NDMA in Samples of Ranitidine
According to ABC News, the Therapeutic Goods Administration (TGA), Australia's equivalent to the U.S. Food and Drug Administration (FDA), recently found NDMA contamination in the samples of ranitidine tested.  On October 4, 2019, the TGA recalled the drug and its generic forms after hearing that other countries had discovered potential contamination and then conducted its own testing.
Scientists examined 135 different batches of ranitidine and found that 75 percent of those tested positive for NDMA above the "level of concern," which they identified as three parts per million.
Is NDMA a Natural By-Product of Zantac Digestion?
There is a dispute about how NDMA might get into Zantac and other forms of ranitidine.  Some believe that rather than an impurity or contaminant, NDMA is actually the result of the breakdown of the ingredients in the medication.
Valisure, an online pharmacy that regularly tests the drugs it sells, believes NDMA is a byproduct of the "inherent instability" of the ranitidine molecule. Dean of pharmacy at the University of Sydney, Professor Andre McLachlan, seems to agree.  He told ABC News that the breakdown of the product may produce NDMA, and if so, the carcinogen has "probably been in those products for quite some time."
He adds that so far, tests reveal NDMA present in different batches of ranitidine, which indicates that no one manufacturer or manufacturing process is to blame.  If this turns out to be true, all ranitidine-containing medications may be affected.  Professor Kelly noted that the problem is "widespread" across several suppliers.
Previous Drug Recalls Implemented Because of NDMA
The FDA has been investigating potential NDMA in blood pressure and heart failure drugs for about a year.  The investigation resulted in several versions of the hypertension medication valsartan being recalled.  Many of these were made in China or India.
Sanofi noted in its recall announcement that active ingredients in its ranitidine products outside of the U.S. and Canada are sourced from different suppliers.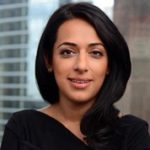 Exclusively focused on representing plaintiffs—especially in mass tort litigation—Roopal Luhana prides herself on providing unsurpassed professional legal services in pursuit of the specific goals of her clients and their families. While she handles complex cases nationwide on behalf of consumers, Ms. Luhana resides with her family in Brooklyn, New York.