As the Centers for Disease Control and Prevention (CDC), the U.S. Food and Drug Administration (FDA), and state and local health departments continue to investigate the national outbreak of lung injuries associated with the use of e-cigarettes, a new study provides additional evidence of how vaping can potentially damage the lungs and cause airway disease.
The study was published in the journal Scientific Reports and focuses particularly on the flavorings in e-cigarettes, which have been blamed for the vaping epidemic among young people.
Study Suggests E-Cigarette Flavorings May Worsen Airway Disease
According to the researchers, they sought to examine any potential toxicity of the e-cigarette flavorings, with and without nicotine.  They noted that
"flavored e-cigarettes are preferred by the majority of users yet their potential toxicity is unknown."
The study was conducted in animal subjects and involved exposing the subjects to room air or e-cigarette aerosol for 30 minutes twice daily, six days a week for a little over two weeks.  Some of the flavorings that were used in the study were black licorice, cola, banana pudding, and cinnacide.  Subjects were exposed to the aerosol both with and without nicotine.
The study results had some concerning findings for mice exposed to the e-cigarette flavorings.  Specifically:
Mice exposed to nicotine-free black licorice developed increased inflammation in the airways.
Mice exposed to nicotine-free banana pudding developed increased tissue scarring in the lungs.
Mice exposed to nicotine-free cinnacide experienced reduced airway inflammation and increased airway sensitivity.
All e-cigarettes containing nicotine suppressed airway inflammation. The researchers suggested this was because of nicotine's known anti-inflammatory properties.
The researchers concluded that flavored e-cigarettes without nicotine had significant adverse effects on the lungs, potentially exacerbating airway diseases like asthma and allergic rhinitis, though the effects seemed to vary depending on the flavor.  They suggested that the use of certain flavorings should be restricted.
Many Teens Remain Unaware of Dangers of Vaping
What this and other similar studies show is that the ingredients in e-cigarette solutions are not as harmless as their manufacturers would have consumers believe. The FDA recently warned JUUL Labs, the leading manufacturer of vaping products, to cease advertising its products as "totally safe" and "much safer than cigarettes," particularly when targeting these statements toward children and teens.
Young people remain largely unaware of the potential dangers associated with e-cigarettes.  A Truth Initiative study published in Tobacco Control revealed that 25 percent of respondents aged 15-24 recognized a photo of a JUUL e-cigarette, but that 63 percent of actual JUUL users didn't know that the product always contained nicotine.
Another study showed that many teens are unaware of how much nicotine they're ingesting. Researchers tested the urine of teens using e-cigarettes and found that 40 percent of participants who thought they were using nicotine-free products had levels of cotinine (a product formed in the body after nicotine use) indicating nicotine use.
JUUL is known to have higher levels of nicotine than other brands, and in this study, researchers found that JUUL users had significantly higher levels of cotinine in their system, "comparable or even higher to what you see with kids who smoke cigarettes," said Dr. Rachel Boykan, lead author of the study.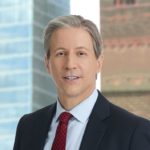 Exclusively focused on representing plaintiffs, especially in mass tort litigation, Eric Chaffin prides himself on providing unsurpassed professional legal services in pursuit of the specific goals of his clients and their families. Both his work and his cases have been featured in the national press, including on ABC's Good Morning America.