A Florida woman recently filed a Zantac lawsuit against current and past producers of the acid-reducing medication. She claims that after using the product, she suffered from serious injuries, and she seeks to hold the defendants liable. The case was filed in the U.S. District Court for the Southern District of Florida.  The plaintiff's lawsuit joins several other similar Zantac lawsuits involving consumers who developed cancer after using Zantac.
Plaintiff Only Recently Learned of Zantac-Cancer Connection
According to the complaint, the plaintiff started using Zantac in the 1990s and continued to use it through 2012.  In 2012, she was diagnosed with colon cancer, which she now believes was caused by her intake of Zantac.
Like most people, she didn't become aware of any connection between Zantac and cancer until about November 2019. That was shortly after the FDA warned that Zantac and generic ranitidine medications had tested positive for N-nitrosodimethylamine (NDMA), a probable human carcinogen.
NDMA was formerly used to make rocket fuel, but that use was discontinued after NDMA was found to contaminate the environment around manufacturing plants. Today, NDMA is produced commercially for use as a research chemical only—namely, to induce cancerous tumors in animals as part of laboratory experiments.
NDMA can also form as a byproduct of some industrial and water-treatment processes, and when certain chemicals are combined. While humans may be exposed via outdoor air, surface waters, soil, tobacco, cured meats and some other food items, and household products, NDMA is a known human carcinogen in large quantities.
The FDA has set an allowable daily limit of 96 nanograms of NDMA. Tests on samples of Zantac and generic ranitidine have shown higher levels than that, sometimes in excess of 3,000,000 nanograms per tablet.
Tests Show NDMA in Samples of Zantac and Generic Ranitidine
Zantac became available without a prescription in 1996, and generic versions became available the following year. As of 2018, Zantac was one of the top 10 antacid tablets in the U.S., with sales of the 150 mg dose totaling $128.9 million.  The popular medications were considered safe enough for pregnant women and children.
However, in June 2019, online pharmacy Valisure detected excessive levels of NDMA in all samples of Zantac tested. The company warned the FDA of its findings and filed a petition urging the FDA to recall all forms of ranitidine from the market to protect public health in September 2019.
In November 2019, the FDA released its preliminary results of tests on ranitidine, which showed unsafe levels of NDMA in various products, including brand-name products. Yet the agency does not have the authority to demand a recall of all medications, so it simply urged manufacturers to conduct their own tests. Many manufacturers, including Zantac manufacturer Sanofi, did recall their medications in the months that followed.
The plaintiff states that the defendants knew or should have known about the dangers of NDMA in their products, yet they failed to warn the public despite exposing consumers to high levels of NDMA. She points to several studies published over the past couple of decades linking NDMA with cancer, including colon cancer, as well as studies indicating that NDMA may form during the digestion of ranitidine.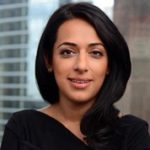 Exclusively focused on representing plaintiffs—especially in mass tort litigation—Roopal Luhana prides herself on providing unsurpassed professional legal services in pursuit of the specific goals of her clients and their families. While she handles complex cases nationwide on behalf of consumers, Ms. Luhana resides with her family in Brooklyn, New York.