After joint replacement company Exactech recalled all of its knee and ankle polyethylene inserts, a New York couple filed a new Exactech lawsuit in the U.S. District Court for the Southern District of New York. The plaintiffs claim that after implantation of the Optetrak Comprehensive Total Knee System (part of the Exactech recall), the plaintiff suffered personal injuries.
Plaintiff Suffers Loosening of Exactech Implant; Goes through Revision Surgery
According to the complaint, the plaintiff underwent bilateral total knee replacement surgery on March 20, 2012. She was implanted with one Optetrak device in each knee, each of which included tibial inserts made of polyethylene.
Most knee replacement devices are made of metal and plastic components that fit together. In the Exactech device, the tibial insert is made of polyethylene, a type of plastic. It serves as a sort of shock absorber in the artificial joint, taking the place of the human cartilage that has been damaged or destroyed.
On April 2, 2019, the plaintiff was diagnosed with osteolysis and aseptic loosening of her left knee replacement. Osteolysis is a progressive condition where bone tissue is destroyed. The minerals, including mostly calcium, soften, degenerate, and become weaker. Aseptic loosening refers to the failure of the joint replacement without the presence of an infection.
According to a 2007 study, total joint replacement "can be complicated by osteolysis induced by implant particles and subsequent septic loosening of the implant." Debris generated where the bone meets the implant can cause inflammation, which can, over time, lead to bone tissue damage.
Because of this problem, the plaintiff had to go through revision surgery on April 2, 2019. During that surgery, her surgeon noted that the femoral (thigh) component had marked osteolysis around the sides and that there was osteolysis under the tibial tray as well. The components of the implant were loose and easily removed.
The plaintiff believes that the loosening and osteolysis were due to the premature wearing of the polyethylene tibial insert. She was later diagnosed with loosening of her right knee replacement as well and had to go through revision surgery for that on November 16, 2021. Again, her surgeon found aseptic loosening and marked osteolysis, as well as noted "wear of the liner."
Exactech Waits Decades to Recall Inserts Packaged in Non-Conforming Bags
Exactech released its first Optetrak total knee system on the market in 1994. The company promoted the system as having excellent long-term clinical outcomes.
Yet, according to the 2020 Australian National Joint Replacement Registry, the rate of revision for a total knee replacement using an Optetrak tibial component with an Optetrak-CR femoral component was 8.5 percent at 10 years. When using an Optetrak-PS femoral component, it was 10.2 percent at ten years. Both of these rates far exceed international guidelines for acceptable revision rates.
The plaintiff claims that back in 2012 when she had her joint replacement, Exactech had clinical evidence that its devices were failing at a rate higher than promoted. Reports in the Manufacturer and User Facility Device Experience (MAUDE) database indicated instances of revision due to loose tibial components, aseptic loosening, and worn polyethylene inserts.
The reports continued to add up over the years, yet Exactech waited until August 30, 2021, to take some action. At that point, it warned doctors that some of its polyethylene inserts had been packaged in vacuum bags that lacked an additional oxygen barrier layer. This could cause damage to the liner and lead to premature implant loosening and failure.
Upon further investigation, the company reported that most of their inserts manufactured since 2004 were packaged in these out-of-specification vacuum bags. It updated the recall to include all of these inserts.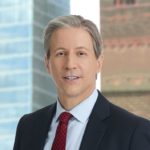 Exclusively focused on representing plaintiffs, especially in mass tort litigation, Eric Chaffin prides himself on providing unsurpassed professional legal services in pursuit of the specific goals of his clients and their families. Both his work and his cases have been featured in the national press, including on ABC's Good Morning America.