A Florida couple recently filed a new Exactech knee replacement lawsuit in New York County. One of them received an Exactech Optetrak Comprehensive Total Knee System and later suffered from serious injuries. They seek compensatory damages.
Plaintiff's Exactech Implant Had to be Replaced Prematurely
According to the complaint, the plaintiff underwent total knee replacement on her left knee on January 4, 2013. Her surgeon implanted the Optetrak device, which include the tibial insert made of polyethylene.
Exactech recently recalled all of these inserts because they were packaged in non-conforming bags that could expose them to oxygen. This could result in oxidative damage, which can increase the risk of premature wear, damage, and implant failure.
Several years later, the plaintiff's doctors diagnosed her with aseptic loosening of her left knee replacement and osteolysis (a progressive condition where bone tissue is destroyed). Because of these issues, she had to undergo risky revision surgery on May 26, 2021. The surgery went for six hours and she had to stay in the hospital for six days afterward.
During the revision surgery, the plaintiff's surgeon observed copious amounts of osteolytic tissue. The femoral (thigh bone) component was noted to be grossly loose, to the point that the surgeon could actually "pick it up off the femur manually." The tibial (shin bone) component also showed damage.
The plaintiff states that this damage to her knee replacement was due to premature wear of the tibial insert. She claims that she continues to suffer from mobility issues that affect her ability to perform her daily activities, including getting dressed, climbing stairs, and bathing.
Exactech Knew About Implant Risks for Years
Though Exactech touted its Optetrak device as having excellent long-term clinical outcomes, these devices have performed poorly when compared with other similar knee replacement systems. The Australian Orthopaedic Association, an internationally recognized orthopedic implant registry, identified Optetrak as an implant with a higher-than-expected rate of revision.
According to the 2020 Australian National Joint Replacement Registry, the rate of revision for total knee replacement using the Optetrak tibial component was 8.5 percent at 10 years (with an Optetrak-CR femoral component) and 10.2 percent at 10 years (with an Optetrak PS femoral component), both of which far exceed international guidelines for accepted revision rates.
The defendants allegedly had clinical evidence that Optetrak devices were failing at a rate higher than promoted long before the 2022 recall. Reports in the Manufacturer and User Facility Device Experience (MAUDE) indicate instances of revision due to "loose tibial component," "aseptic loosening," "polyethylene worn," and more as far back as 2012.
Yet Exactech continued to promote and sell its knee implant as safe, and never changed the labeling, marketing materials, or product inserts to warn patients or physicians of the associated risks.
It wasn't until August 30, 2021, that Exactech issued a partial recall of Optetrak polyethylene tibial components. The company explained that these inserts were packaged in vacuum bags that lacked an additional oxygen barrier layer.
Then, on February 7, 2022, Exactech notified doctors that it was recalling all of these polyethylene tibial inserts. The company had confirmed that most of them manufactured since 2004 had been packaged in these same out-of-specification vacuum bags. The use of these bags could cause degradation of the inserts over time, which could lead to accelerated wear debris production and bone loss requiring revision surgery.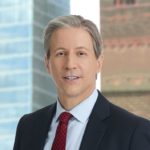 Exclusively focused on representing plaintiffs, especially in mass tort litigation, Eric Chaffin prides himself on providing unsurpassed professional legal services in pursuit of the specific goals of his clients and their families. Both his work and his cases have been featured in the national press, including on ABC's Good Morning America.