The FDA recently announced a Class 1 recall—the most serious type of recall—of Ethicon Echelon Flex Endopath surgical staplers.  The devices may not work as expected, presenting a risk of serious injuries or even death.
The company initiated the recall on October 3, 2019, which affects over 5,700 devices in the United States.  The staplers are single-use devices that cut and staple internal tissues and are used during open or minimally invasive surgical procedures, including gynecologic, urologic, thoracic, pediatric and general surgeries.
Staplers May Produce Malformed Staples, Risking Injury
Ethicon is recalling these devices because some contain a component within the jaw of the device that could create malformed staples.  This defect may place the patient at risk of prolonged surgery, postoperative connection leak, hemorrhage, hemorrhage shock, additional surgeries, or death.
As of October 3, 2019, Ethicon was aware of 7 serious injuries and one death related to these staplers.  The company sent letters to health care facilities, distributors, and other consumers who purchased the staplers, instructing them to examine their inventory and to quarantine all affected products.  These include:
Echelon Flex 60 Endopath Stapler, Articulating Endoscopic Linear Cutter (EC60A)
Echelon Flex 60 Powered Plus Compact Articulating Endoscopic Linear Cutter (PCEE60A)
Echelon Flex 60 Powered Plus Articulating Endoscopic Linear Cuter, 44 cm Shaft Length (PLEE60A)
Echelon Flex 60 Powered Plus Articulating Endoscopic Linear Cutter, 34 cm Shaft Length (PSEE60A)
The products were manufactured between July 18, 2019 and August 3, 2019, and distributed August 1, 2019 to September 26, 2019.
Customers are advised to return the affected products to Ethicon, after which they will receive a replacement product free of charge.  All products must be returned by December 31, 2019—after that, Ethicon will not supply replacements.
For more information, contact Ethicon at 1-877-ETHICON (1-877-384-4266) Monday through Friday from 8:00 a.m. to 6:00 p.m. Eastern Time.
FDA Warns of Stapler Problems
Back in March 2019, the FDA sent a letter to health care providers warning them of an increasing number of adverse events associated with surgical staplers and staples for internal use.
At the time, the FDA had received over 41,000 individual medical device reports on these devices, including over 32,000 malfunctions, 9,000 serious injuries, and 366 deaths.  Some of the commonly reported problems including misfiring, difficulty in firing, and malformation of staples, resulting in complications like bleeding, fistula formation, tearing of internal tissues and organs, sepsis, increased risk of cancer recurrence, and death.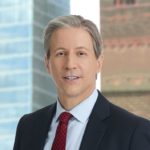 Exclusively focused on representing plaintiffs, especially in mass tort litigation, Eric Chaffin prides himself on providing unsurpassed professional legal services in pursuit of the specific goals of his clients and their families. Both his work and his cases have been featured in the national press, including on ABC's Good Morning America.