It was 20 years ago that the Institute of Medicine found that medical errors killed between 44,000 and 98,000 patients in America each year. An expert panel condemned the handling of medical mistakes at the time and recommended new reforms to improve patient safety.
Now, 20 years later, a new study suggests that patient safety remains a serious concern in hospitals and medical centers in the U.S. and around the world.
Researchers Suggest a Combination of Measures to Help Prevent Patient Harm
For the study, researchers from the United Kingdom reviewed data from 70 observational studies involving over 337,000 patients. They looked at the prevalence, severity, and types of preventable patient harm and found the following results:
Around one in 20 (6 percent) of patients are affected by preventable harm in medical care.
About 12 percent of those cases cause permanent disability or death.
Most preventable harm relates to drug incidents and invasive surgical procedures.
Harm is more common in surgical and intensive care units than in general hospitals.
Preventable harm costs an estimated $9.3 billion in the United States.
"Patient harm during healthcare is a leading cause of morbidity and mortality internationally," the researchers wrote.
"The health burden and patient experiencing healthcare-related patient harm has been reported to be comparable to chronic diseases such as multiple sclerosis and cervical cancer in developed countries…."
They added that early detection and prevention of patient harm in healthcare "is an international policy priority," and suggested a combination of measures to help solve the problem. These included:
Educational interventions for practitioners
Human-centered design of healthcare tasks and work environments
Quality monitoring and improvement processes
Scalable evaluations of these interventions to support widespread implementation
An important finding from the study is that preventable patient harm seems to be a serious concern in advanced medical specialties, like intensive care and surgical units. Current safety standards could be failing to rescue many high-risk patients, the researchers warned, while clinicians in these special areas are "often exposed to work pressures and are expected to deliver life-changing decisions quickly which might negatively impact their personal wellbeing, a well-known risk factor for preventable medical incidents."
Medical Institutions Working to Limit Preventable Patient Harm
As to why medical mistakes occur, Janis Orlowski, M.D. and chief health care officer for the Association of American Medical Colleges (AAMC) states that it's not usually related to a single person's error, but more often because of a series of miscommunications, loss of information, and other systematic errors. "As we work toward achieving the goal of zero harm to patients," she said,
"every person on the health care team needs to think of safety as their job and focus on the best ways to work with all other members of the team to prevent mistakes."
A 2014 study, for instance, reported that poor communication is a contributing factor in two out of three serious, preventable adverse events in hospitals. To address this issue, the Boston Children's Hospital created the I-PASS project to improve communication particularly during handoffs—where one medical team goes off duty and another comes on. In a study at nine hospitals, the program was found to yield a 30 percent drop in harmful medical errors.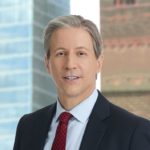 Exclusively focused on representing plaintiffs, especially in mass tort litigation, Eric Chaffin prides himself on providing unsurpassed professional legal services in pursuit of the specific goals of his clients and their families. Both his work and his cases have been featured in the national press, including on ABC's Good Morning America.