On June 7, 2021, the U.S. Judicial Panel on Multidistrict Litigation (JPML) ordered all federally filed paraquat lawsuits consolidated into the Southern District of Illinois. Since then, both parties have been working to prepare a small number of cases for early trial.
In addition to the federal MDL, there is also a mass tort proceeding in Philadelphia, PA. It was established in May 2022 for the purpose of more efficiently managing the pre-trial processes in that state. Currently, over 200 Paraquat lawsuits are pending in the consolidated litigation there, and that number is expected to increase in the coming months.
In a recent order signed on March 29, 2023, the Philadelphia court approved a new short-form complaint that will help new plaintiffs more easily bring new claims concerning paraquat and its alleged connection to Parkinson's disease.
Two Sides Argued Over How Short-Form Complaints Should Be Treated
It is common in consolidated litigation to have a master and short-form complaint. These are forms that plaintiffs and their attorneys fill out to enter the litigation, making the claims process potentially more effective. Standardized forms also help the Court and the parties gather the appropriate information for each case.
Finalizing the short-form complaint in the Philadelphia consolidation, however, has been a long process. The parties argued back and forth for months before it was finalized.
The two sides were at odds over how the litigation should be managed. The plaintiffs proposed that the defendants could raise objections to short-form complaints only over case-specific issues that were not already addressed through objections to the long-form complaint.
The defendants wanted to be able to file preliminary objections to any portion of any short-form complaint, including parts already addressed in the long-form complaint. They said that the plaintiffs' approach was not in accordance with Pennsylvania law.
The plaintiffs argued that the defendants' approach would undermine the purpose of consolidated actions, reducing efficiency and slowing everything down.
Federal Paraquat Litigation Proceeding with Case-Specific Discovery
After hearing arguments from both sides, Judge Abbe Fletman rejected most of the defendants' objections to the complaint but also ordered the plaintiffs to make some changes to the final form. The judge approved the form itself but hasn't yet addressed how the issue of how objections to the complaints will be handled.
Meanwhile, in the federal MDL proceeding in Illinois, the two parties are working to complete case-specific discovery in a group of 16 cases previously selected for early trial preparation. These early (bellwether) trials were initially scheduled to begin in late 2022. Due to an increasing number of cases, however, the court delayed the date. Now, it appears the first trials will begin in late 2023.
Paraquat is an herbicide used to control invasive weeds and plants in more than 100 crops, including corn, cotton, and soybeans. It's also used to desiccate (dry) some crops before harvest. Several studies have linked long-term exposure—such as that which may be sustained by farmers—to a higher risk of Parkinson's disease.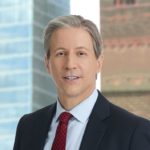 Exclusively focused on representing plaintiffs, especially in mass tort litigation, Eric Chaffin prides himself on providing unsurpassed professional legal services in pursuit of the specific goals of his clients and their families. Both his work and his cases have been featured in the national press, including on ABC's Good Morning America.