In December 2018, the U.S. Judicial Panel on Multidistrict Litigation (JPML) consolidated federally filed firefighting foam lawsuits involving claims of per- or polyfluoroalkyl substances (PFAS) contaminating groundwater near various military basis, airports, and other industrial sites.
Aqueous film-forming foams (AFFFs) are highly effective at dousing fires caused by jet fuel and petroleum, but they are made with toxic PFAS like perfluorooctanoic acid (PFOA) and perfluorooctanesulfonic acid (PFOS), both of which have been linked with serious health conditions including certain types of cancer.
Recently, Martha's Vineyard Aiport Commission in Massachusetts and the Sanford Airport Authority in Florida joined the litigation in the hopes of obtaining compensation for pollution allegedly caused by PFAS in firefighting foams.
Airports Seek Compensation for Toxic Cleanup Efforts
Since November 2019, Martha's Vineyard Airport has been working to eradicate PFAS from private wells adjacent to the airport property. The airport commission created an action plan that called for the installation of carbon-filter systems to remove the contaminants, with each costing about $4,000 each, for a total of over $100,000. Remediation efforts have also included testing of more than 100 wells in the area.
The Sanford Airport Authority has filed a similar lawsuit in the hopes of recouping some of the expense of cleaning up the water supply around the Orlando Sanford International Airport, which was previously a naval air station. AFFFFs have been used at the location for decades, and now according to the lawsuit, multiple areas on the property—including land and water—have been contaminated with PFOA, PFOS, and other similar toxic chemicals. The plaintiff seeks to recover damages for all past and future costs to investigate, remediate, remove, dispose of, and monitor PFAS contamination on the property and groundwater.
Defendants named in both of these cases include the 3M Company, DuPont Nemours, Chemours, Kiddde, and Buckey Fire equipment company, among others.
PFAS Toxic to the Environment and Humans
PFAS are man-made chemicals used in products like stain-resistant carpeting, Teflon non-stick cookware, food packaging, and cleaning products. They resist breakdown in the environment and the human body and have been linked to hormone disruption and immune malfunction.
For decades, PFAS have been used to create these products and to make AFF firefighter foams. As awareness of the toxicity of these chemicals has increased, however, consumers have demanded safer options. The Environmental Protection Agency (EPA) lists PFOS and PFOA as contaminants of "emerging concern," and has set acceptable limits in drinking water of 70 parts per trillion (0.07 micrograms per liter) for the combined concentration of both chemicals.
Studies have found PFOS and PFOA to be widespread in the human population and wildlife, with blood serum concentrations being higher in workers and individuals living near facilities that produce PFASs than in the general population. Both chemicals have been found in drinking water supplies, typically associated with manufacturing locations, industrial use or disposal.
Most companies in America have stopped using PFOA and PFOS, but it is unclear whether the replacement chemicals are any safer.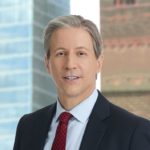 Exclusively focused on representing plaintiffs, especially in mass tort litigation, Eric Chaffin prides himself on providing unsurpassed professional legal services in pursuit of the specific goals of his clients and their families. Both his work and his cases have been featured in the national press, including on ABC's Good Morning America.